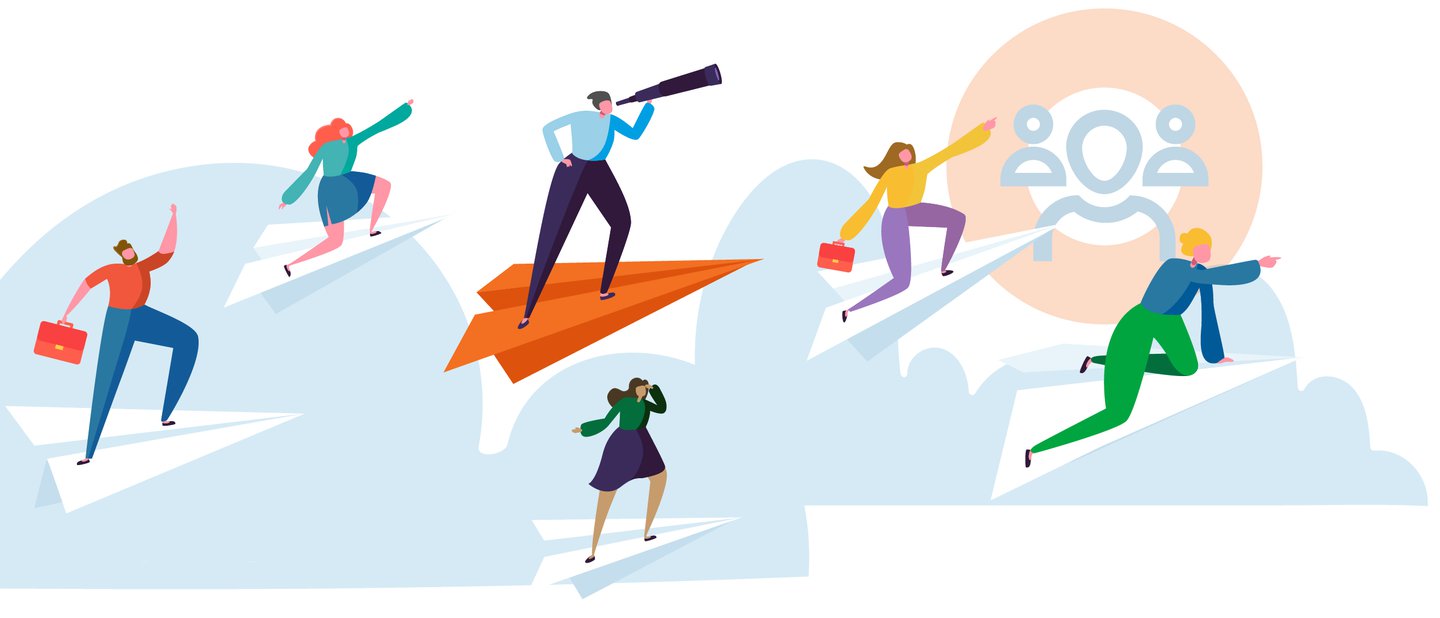 Millennials in the workplace: Results from the 2017 survey
Millennials in the workplace: Results from the 2017 survey
Results from the Deloitte Survey for 2017 show a change in Millennial's attitudes amongst increased global instability…
Standout findings
Politics and economic outlook are key areas of concern
Economic and political concerns have increased over the past few years. Interestingly, the current survey shows that these areas are of greater concern in developed countries (such as America) than in developing countries (such as South Africa). This trend may be influenced by recent events in Europe and America, including Brexit.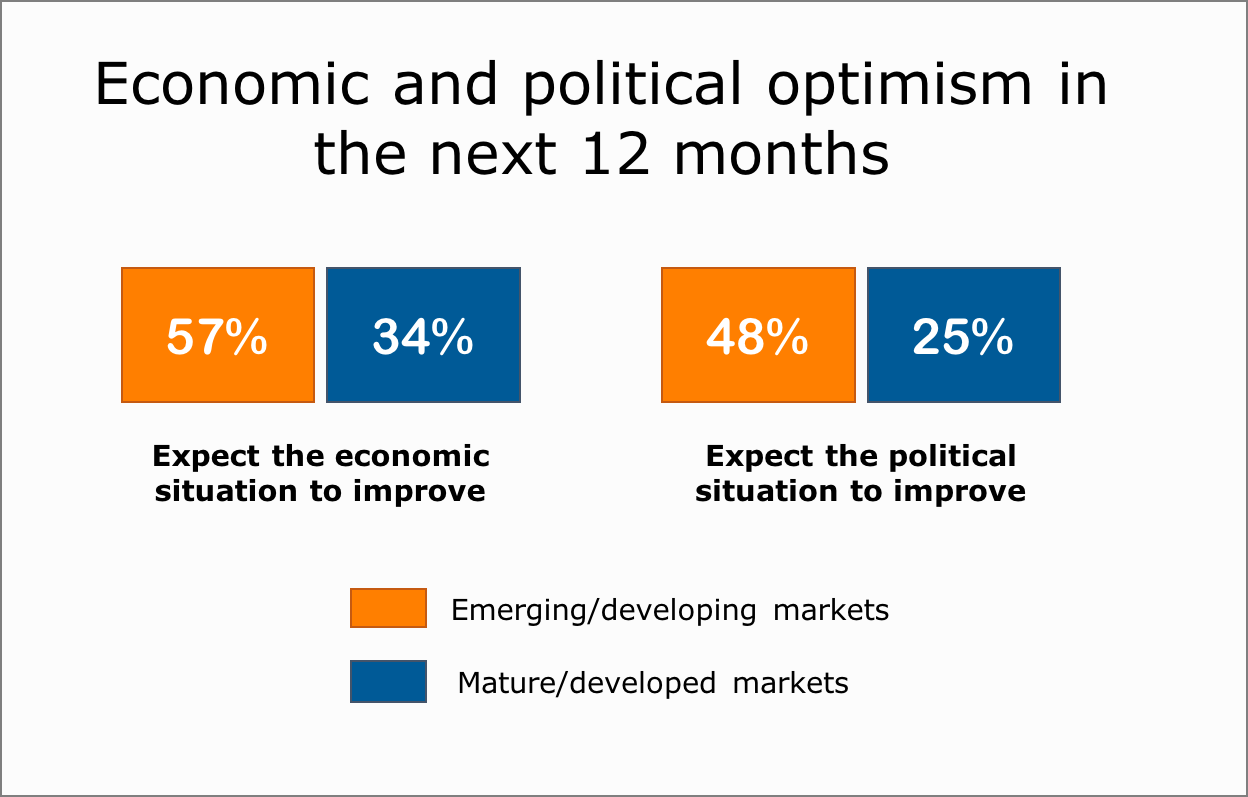 There seems to be a growing need for stability
Whereas Millennials have previously been stereotyped as career-hopping, 2017 findings show that many participants are concerned about their future and are looking for stability. In 2016, 44% of respondents planned to leave their job within the next two years – this figure has dropped to 38% in the 2017 survey.
Full time employment…with flexible work schedules
Current findings show that Generation Y employees prefer full time, guaranteed work, as opposed to freelancing, consulting or contract assignments. 70% of participants in developed markets prefer to work full time, compared to 61% of respondents in developing countries.
Despite the desire for both stable work and a stable income, there is still an overwhelming demand for flexibility in the workplace. This has become a standout motivator for Millennials, especially as a way to increase engagement and decrease turnover. Globally, 39% of respondents feel their workplace is highly flexible, while the remaining 61% feel their organisation offers some flexibility or none at all.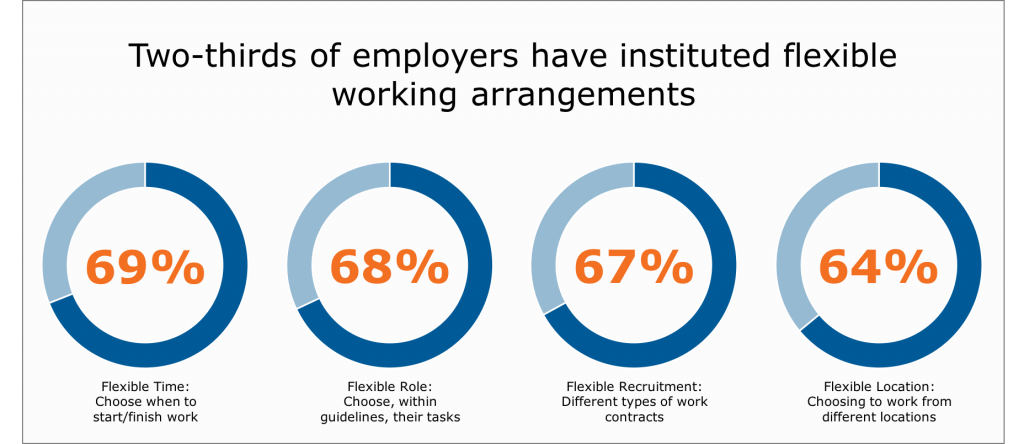 The rise of Generation Z
As Generation Z start to enter the workplace, it falls to Millennials to move into management positions and begin to lead this new group. Globally, 61% of respondents feel positive about Generation Z entering the workforce, although they also feel that Gen Z may need more career guidance than Generation X. This percentage is highest in India (91% positivity) and lowest in South Korea (34% positivity). When asked what advice they would share with their younger colleagues, the following key points were mentioned:
Work hard
Be patient and do not expect success overnight
Be change-ready, flexible and learning agile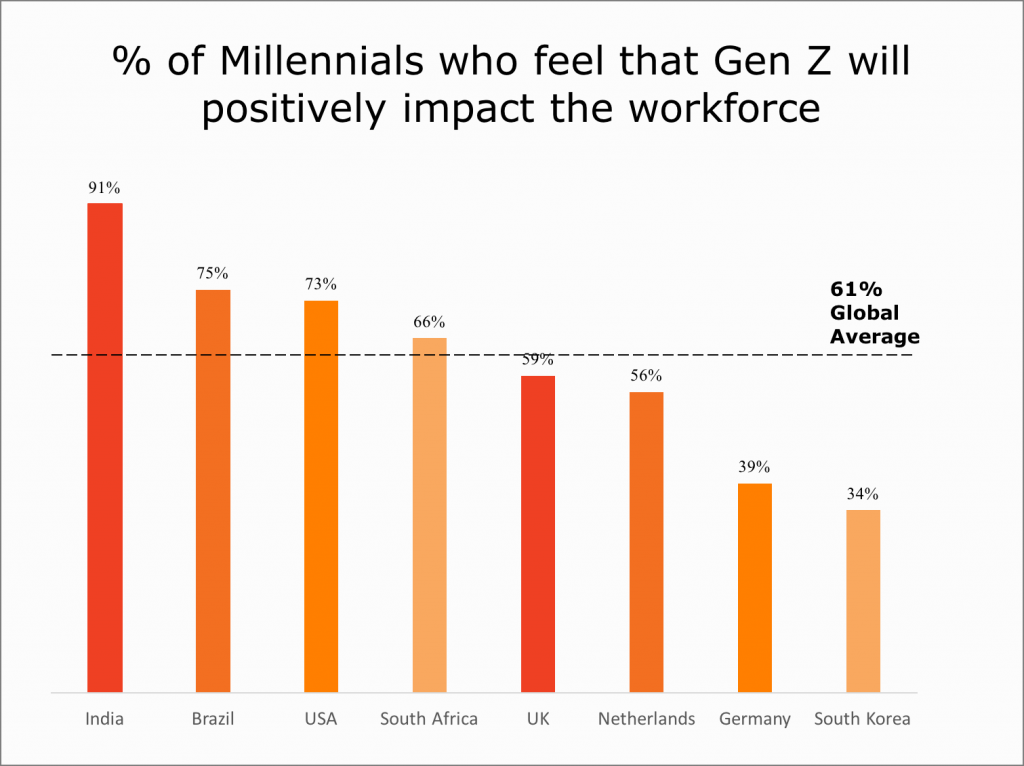 South Africa vs. the World
In South Africa, the primary concerns expressed by Millennials were crime (46%), unemployment (45%) and corruption (30%). However, South Africans were more hopeful about the political/social situation improving than their global counterparts.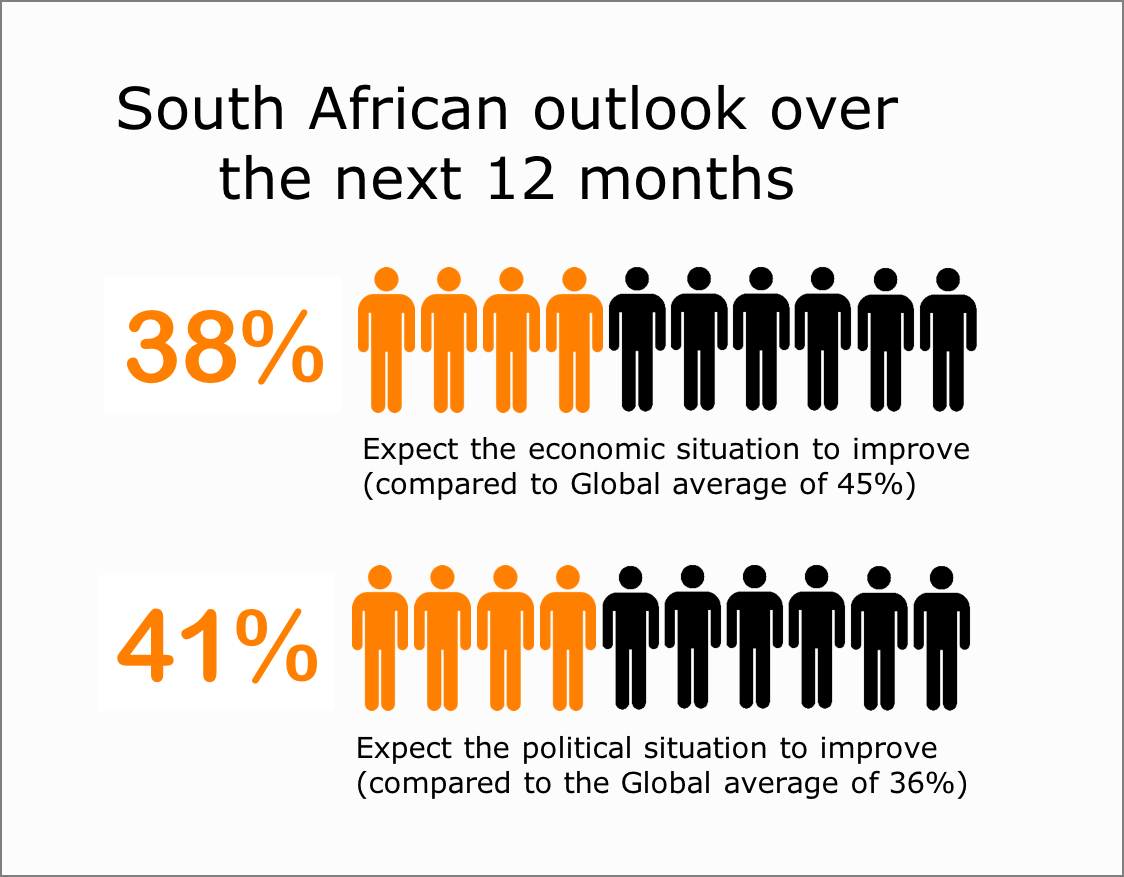 About the survey
The Deloitte Millennial Survey is an ongoing research project that is updated each year and that assesses Millennials in the workplace, and their changing attitudes, motivators, behaviour and skills. The 2017 survey assessed close to 8,000 individuals in 30 countries, all of whom were born after 1982 and who are employed full time. View the full research findings here.