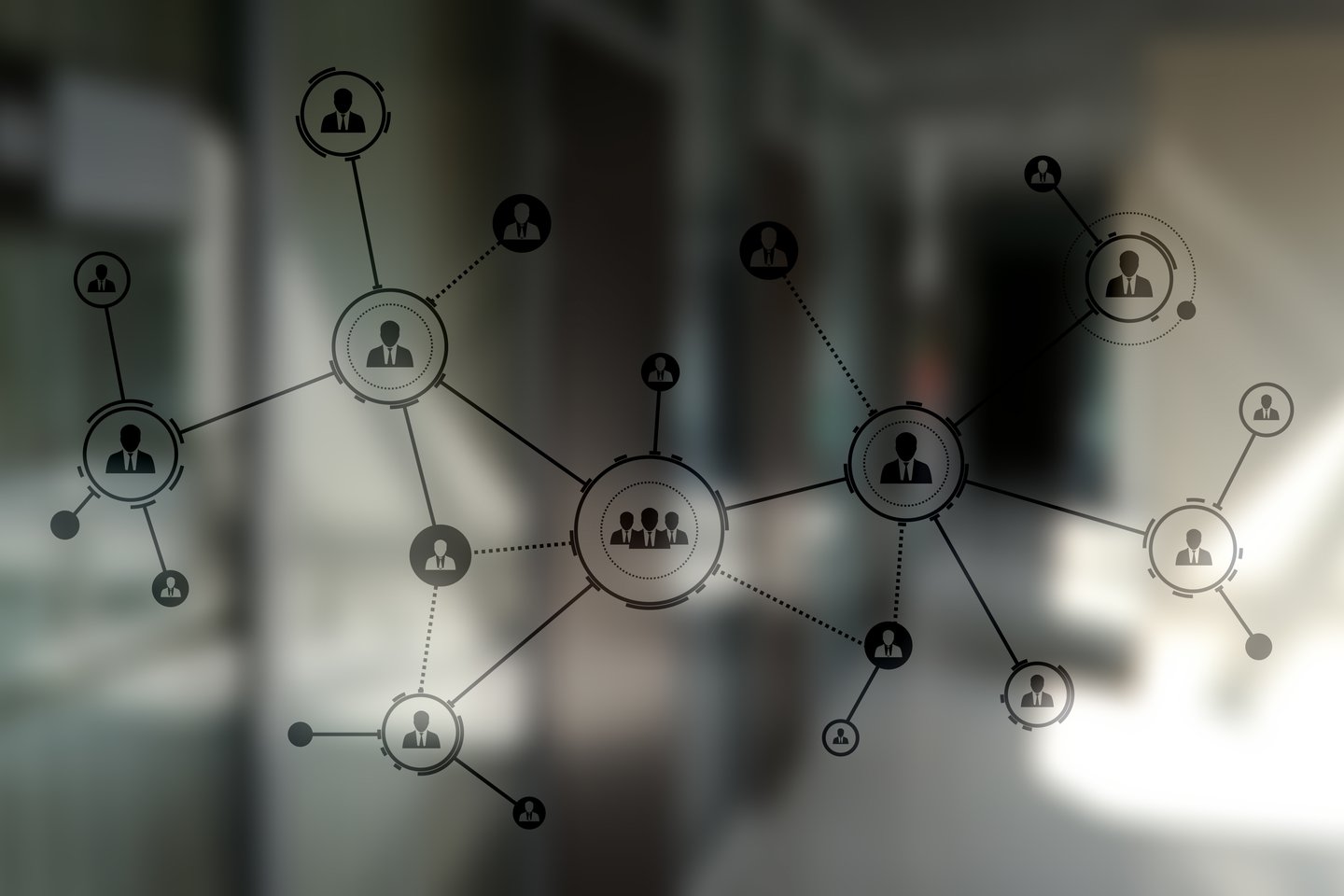 How to win the war for talent: effectively manage Millennials
Development & Performance
How to win the war for talent: effectively manage Millennials
Do you know the main factors that motivate Generation Y employees, and how to maximise their performance in your organisation?
Millennials are swiftly becoming the most dominant generation in workforces. It has thus become imperative to answer these questions and find out how to ensure their loyalty - a factor that this career-hopping group has been said to lack.
In this article, we explore the results of the Deloitte Millennial Survey to find out what Generation Y values in an employer, whether they have the desire to change jobs as frequently as thought, and how best to engage with them to ensure that talent is retained in your organisation. This worldwide research project surveyed 7 692 respondents from both Developed Markets (e.g. US, Australia) and Emerging Markets (e.g. South Africa, Argentina).
Loyalty and intentions to remain with an employer
One standout finding of the survey is that two-thirds of respondents plan to leave their employer within the next five years, with 44% wanting to move on in the next two years. These figures are even larger in emerging markets, with three quarters (76%) of South African respondents stating that they are hoping to quit their job and join a new organisation or do something else in the next five years.
Overall, it is evident that Millennials do indeed strive for new environments and change if provided with the opportunity. This was seen whether respondents were in junior or senior positions within a company. While it is not always a bad thing to have employees move on, the loss of managerial and high-level talent does present a large concern for organisations.
What affects the career loyalty and tenure of Millennials?
If we want to effectively manage Generation Y employees, we need to know what makes them want to leave organisations and, inversely, what would make them want to stay.
The primary insight? The support of leadership skills and the potential to be considered for leadership positions. When those people who were planning to leave their organisation in the next two years were isolated, 71% indicated that they were unhappy about how their leadership skills were being developed. In comparison, among those who plan to stay for more than five years, only 54% indicated dissatisfaction in the same area.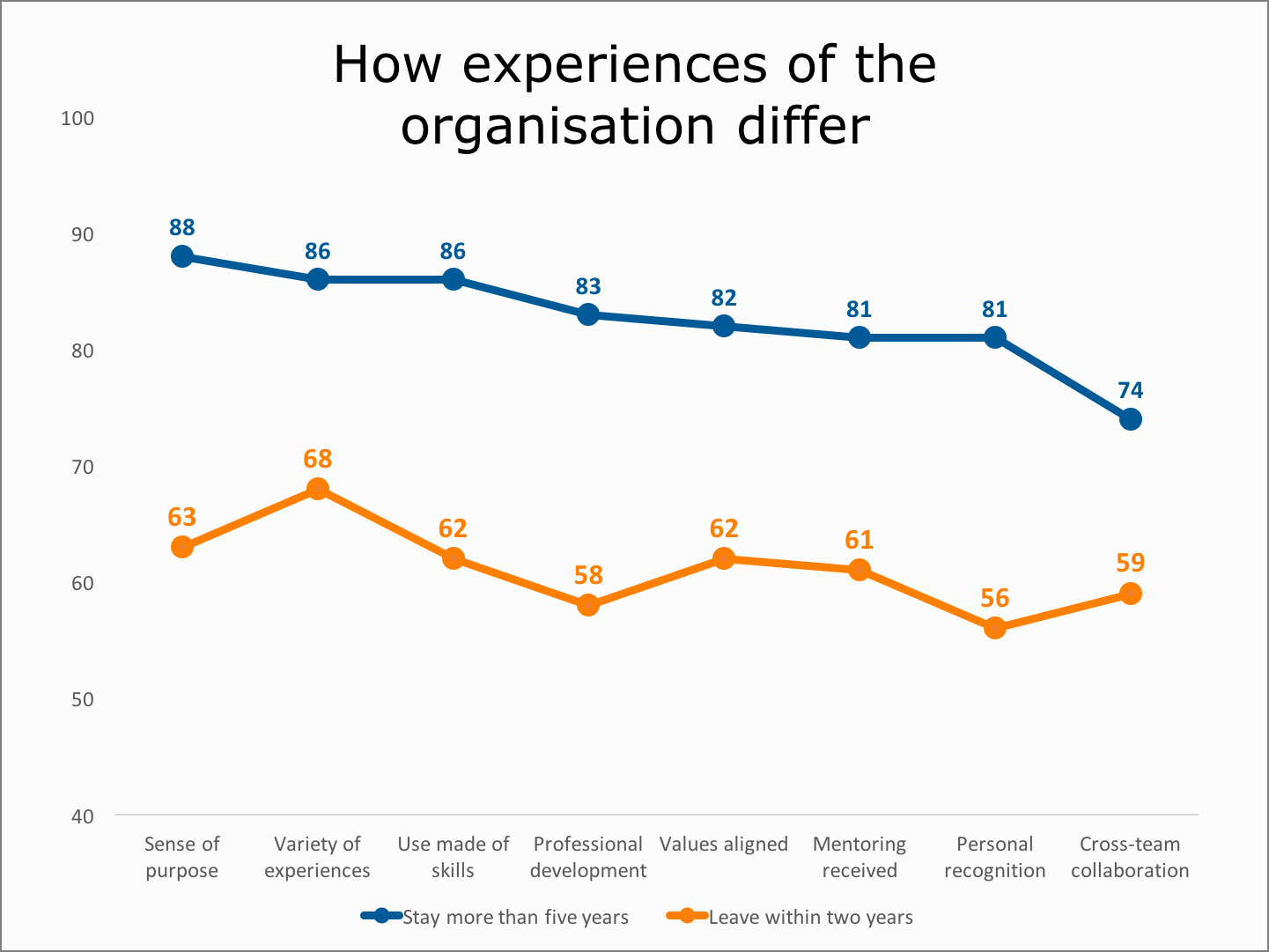 Other key differences, between those who plan to leave in the next two years, and those who plan to stay for more than five years, was a greater sense of purpose at work, ongoing professional development and personal recognition for contributions to the organisation.
What Millennials value vs. what organisations value
When asked about the factors that they feel contribute most strongly to long term business success, fewer than 5% of Generation Y selected profit-focus. Instead, respondents highlighted people and employee satisfaction as being the most crucial (26%), followed by ethics/trust (25%), and customer care (19%).
Generation Y wants to feel that the company they belong to cares about their welfare and their satisfaction at work. No longer is the nature of a career transactional, but instead Millennials stress the importance of their values aligning with the values of their organisation - with trust, integrity and people being placed first.

"This emphasis on personal values continues into the boardroom; the rank order of priorities does not change for senior Millennials. As such, we can expect Millennial leaders to base their decisions as much on personal values as on the achievement of specific targets or goals."
Millennial Survey
How to maximise Millennial loyalty and satisfaction
If you want to put a stop to your top talent leaving in the next few years, it's important to recognise the needs of Generation Y and address them proactively. According to the Millennial Survey, these aspects were found to motivate respondents:
Establish mentorship programmes
The vast majority praised the role of mentors in their careers, with 83% indicating that they are satisfied with the addition of a mentor, and 94% believing that they received good advice. However, not all respondents were afforded access to a mentor. In fact, those who were the most loyal were twice as likely to have a mentor than not.
Make ongoing development a priority
Ensure that valuable employees are provided with ongoing development plans and a clear idea of their 'future' within the organisation. After all, it's no coincidence that those employees planning to leave within two years were the most dissatisfied with the leadership and learning opportunities provided in their roles.
Provide a purpose-filled work environment
Millennials felt strongly that organisations should espouse people-centred values that aligned with their own. These values also included a strong focus on product quality, the satisfaction of customers and a culture of trust and fairness.
Give relevant, meaningful feedback
In the new world of instant gratification, employees prefer to know how they are doing and to be recognised when they achieve their goals. This links closely to establishing a feeling of purpose in the workplace, as well as the need for ongoing development.
Promote a work/life balance and the opportunity for flexibility
When asked which factors were the most important when selecting an organisation to work for, the majority of respondents naturally indicated salary and financial considerations. Once this was removed from the equation, other clear preferences came to the fore, primary of which was the desire for a healthy work/life balance (16,8%). Respondents also expressed a desire for more flexibility in the workplace, with more than half indicating that it would likely boost their performance.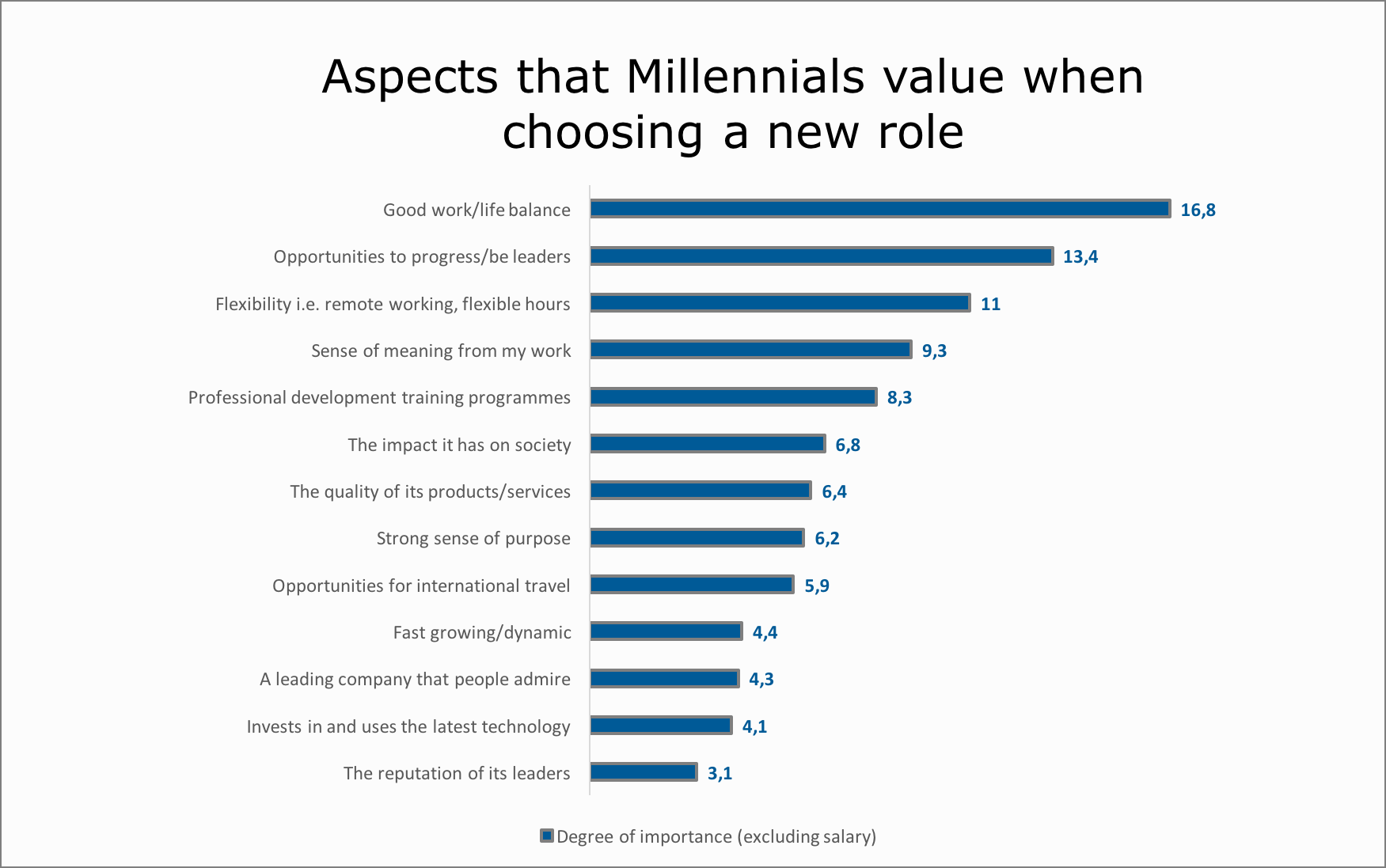 Ultimately, Millennials want to experience a dynamic and purpose-filled career. If they're not able to feel important and to see a journey at their current organisation, they're more than happy to move on. Their values are hugely important, with the majority indicating that these dictate their acceptance of both jobs and assignments. Organisations can no longer espouse the values and structure of the industrial age - instead, there is a need to be more people centred, with a focus on mentorship, agility, feedback and succession planning to support Millennials' ambitions and professional goals. Otherwise, you may just find your Generation Y staff starting to ask: "What else is out there?"